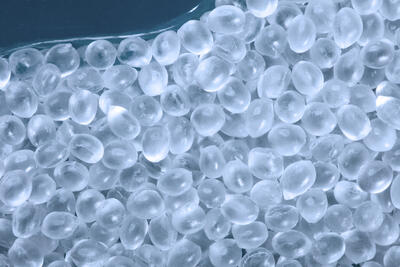 High-density polyethylene (HDPE)
Lightweight and strong, HDPE (High-Density Polyethylene) is highly valued as a versatile plastic that is easily recycled and impact resistant. Initially produced in the 1930s, today HDPE is the most widely used plastic and is largely created from ethylene molecules derived from natural gas resources.
Popular in both flexible and rigid form, HDPE is an easy choice for packaging manufacturers looking to deliver reliable yet sustainable solutions, given that its characteristics allow for less material to be used. Often chosen as the packaging material for household goods, personal care and beverages; also producing caps and closures of mineral, stilled, sparkling and carbonated water.